Food Factory Construction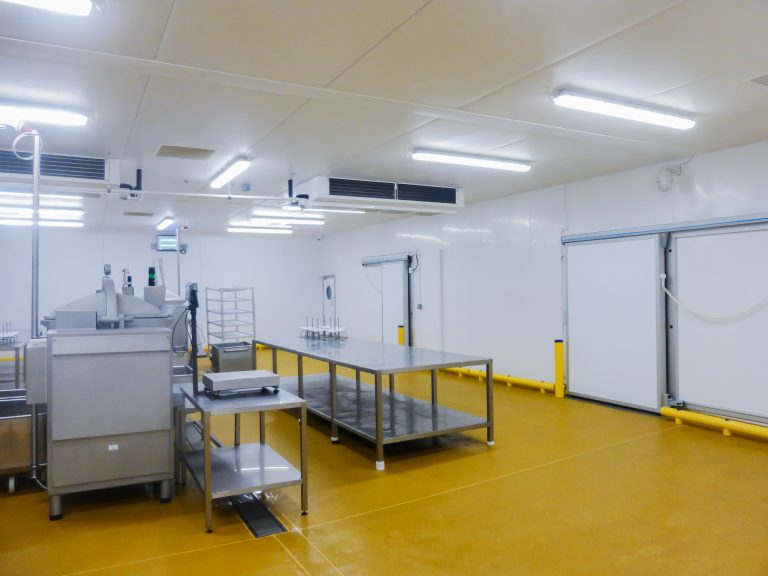 Demeva Refrigeration Limited has many years of experience within the food industry in the production and development of all types of facilities, including:
Food Production Areas and Abattoirs.

Chilled Process Areas.

Positive Pressure Systems.

Chilled and Freezer Cold Stores.

Air Conditioned and Ventilated Spaces.

Blast Freezing and Blast Chilling.

Ice Bank Systems.

Hydrocoolers.

Water Chillers.
We are able to co-ordinate and advise on all aspects of your project such as refrigeration systems, insulated wall and ceilings, doors, vision panels, racking systems, lighting, power distribution, specialist flooring, drains, plumbing, hanging systems, conveyors, wall protection, door protection, loading bays and docking systems etc.