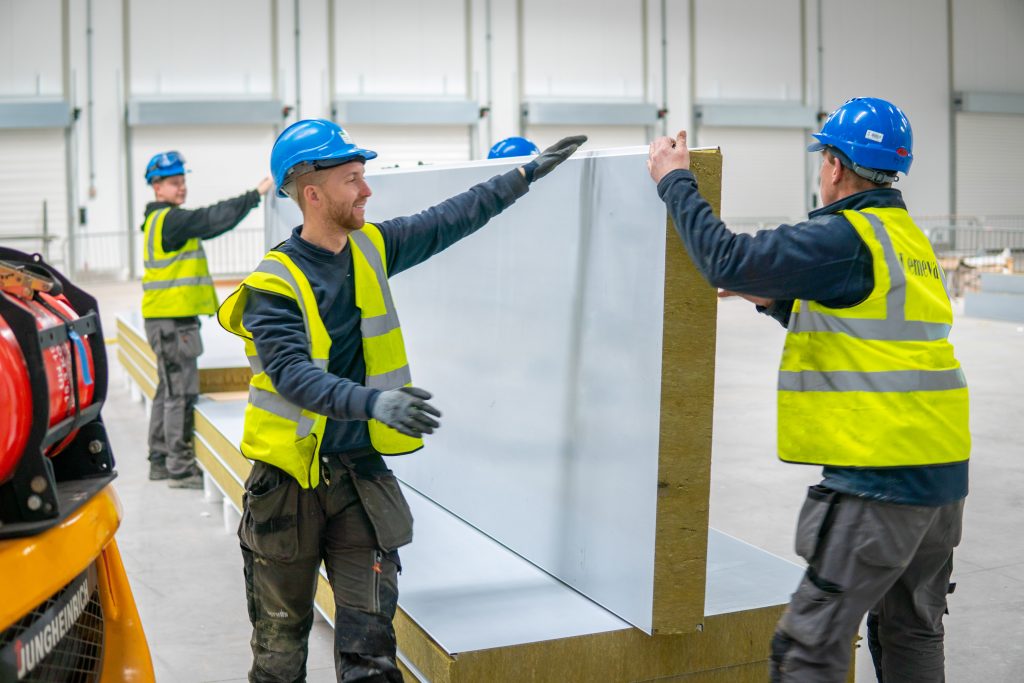 Demeva Refrigeration Limited has developed to become one of the UK's' leading construction, insulation and refrigeration specialists, with highly qualified personnel handling large value projects for many of the countries leading companies. 
Our ability to provide all of the services associated with construction, insulation and refrigeration projects in-house, uniquely allows us to achieve a greater degree of efficiency, co-ordination and accountability, which is reflected in savings in both time and money for our customers.
A completely independent company, Demeva Refrigeration Limited has prospered largely due to the succession of staff from apprentices and trainees to management and Director level.
Consequently, staff turnover is very low providing continuity and a greater level of familiarization with our customers sites and equipment.
Find us on the map, or contact us.